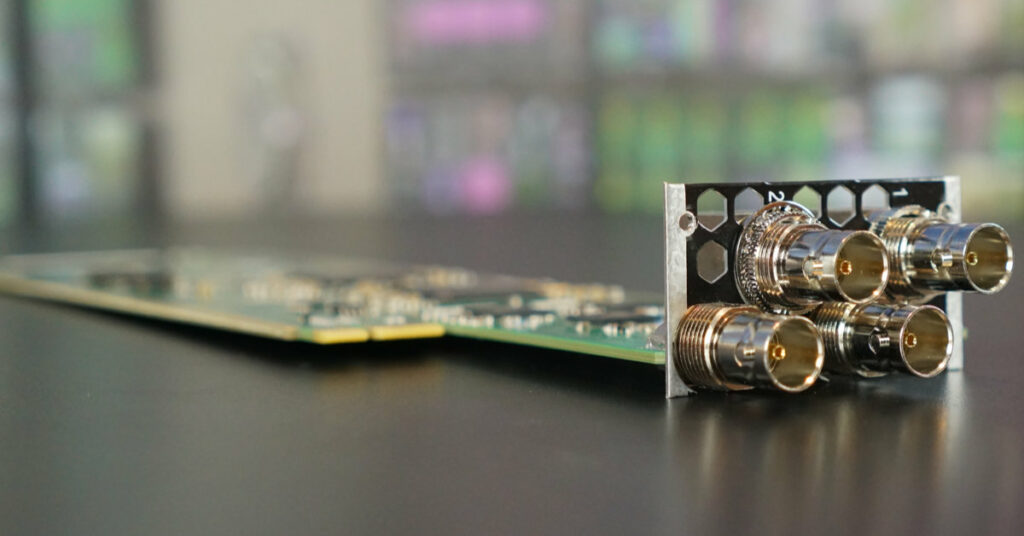 The audio-routing of the 3G SDI Embedder / De-Embedder card is very flexible. However, the video signal is not as flexible.
It is an audio embedder / de-embedder card, which means it does not have a built-in video generator. Therefore, the SDI input 1 will always come out on output 1 – and SDI input will 2 always come out on output 2.
Having said that, you can of course embed the same audio in both SDI 1 and SDI 2 if you wish. And you can even de-embed audio from one SDI and embed it into the other SDI.