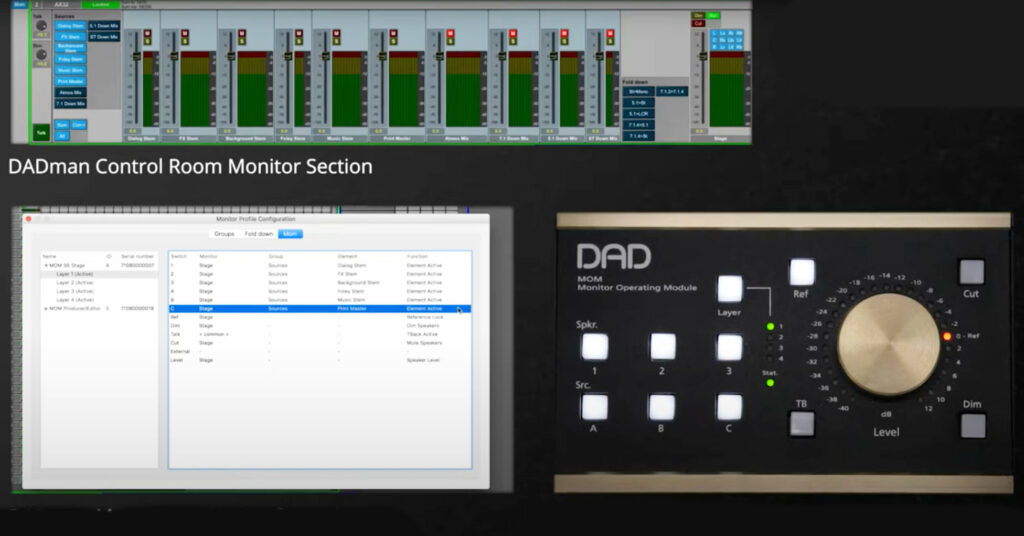 How can you set up your MOM monitor controller for workflows such as Music production or Post / Film Mixing?
In this video, we lay out the details for configuring for these applications.
But of course, bear in mind that no two audio systems are identical and if you need to tailor audio routing or functionality aspects, you can easily do so in the PRO|MON side of the DADman control software.