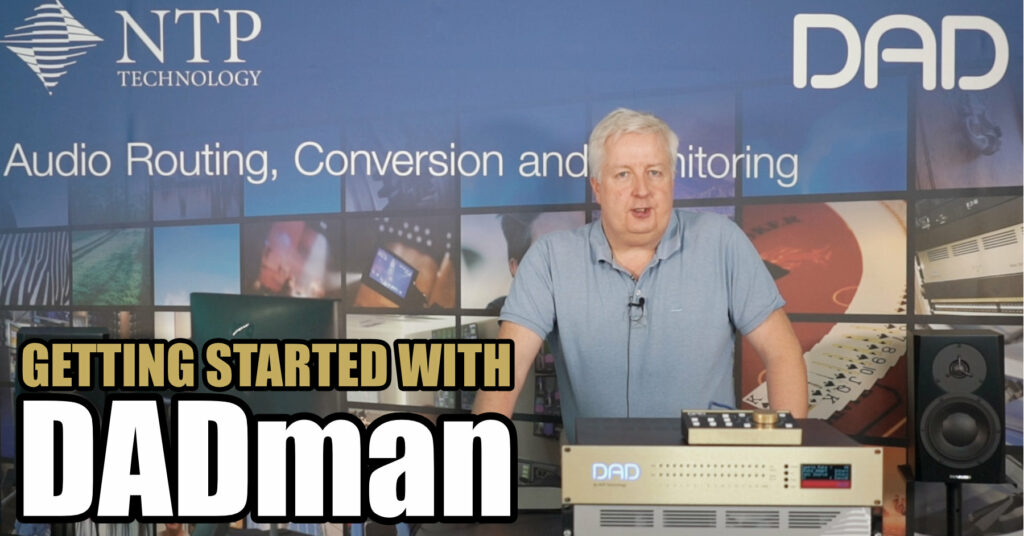 Quite simply, the DADman control software is at the heart of any DAD-powered audio-routing system.
It is here you connect your ins and outs across analog, Dante, AES and MADI formats in a massive channel matrix, create presets for various workflows and monitor control profiles.
With its vast array of option, DADman is extremely flexible and versatile. Therefore, it can also seem a bit complex at first, but once you get to know the surface, it is indeed an intuitive tool with audio-routing superpowers.
Note! Besides DAD AX32 and DX32R, DADman is also the main control surface for NTP Penta products, as well as Avid's MTRX and MTRX Studio.
Now, let's get an overview of this powerful control surface!